The Classic Bean coffee shop in Fairlawn Plaza at 21st and Fairlawn has the best tasting chai tea blend around. I have tried them all over the place, and the Classic Bean's is by far the most rich and savory while maintaining an important subtlety in spice and sweetness. Listen to how tastily vague those descriptors are! Woohoo! For real, it's good…
They also offer the blend frozen in what I think is called a Polar Ice Cap; It has a texture like none other around. I think it is gourmet ice or something – maybe they use Evian or Fiji or something!!! Please check it out and tell me if you agree.
Also, on Friday nights (maybe Saturdays, too) the Classic Bean offers live music. Usually, the room is packed reasonably tight with a table or two open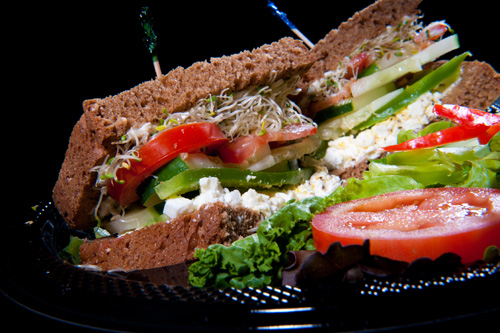 On top of that, they display local paintings on their walls that are for sale. I bought one entitled "One Tough Old Tree" painted by Benita Essary. We had a nice talk when I went over to her house to pick it up. In her 80 or more years, she has been many places. Come socialize at the Classic Bean!
My small Realtor group meets there every week. We like this place.
Lastly, anybody can even rent a meeting room there for $15 for the first hour and $10 per subsequent hour. I think it holds 15 people or so with a meeting table.