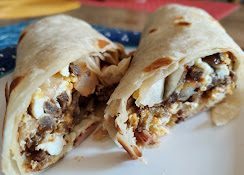 I'm a fan of Pancho's for a few reasons. The first is that they are open 24 hours a day. Second, is that the food is prepared in authentic fashion as opposed to fast food fashion. Also, I like that they are a stand-alone building not located in a shopping center. The building might even be newer than 20 years old. I always like that about a restaurant,
because of how it might correlate with being pest free. Lastly, I find their chicken tacos to be very filling, plus the chicken is not cooked with lard. I actually asked them one day, and that's what I was told.
The only drawback is that they are pretty expensive. There've been times I've spent over $10 on just myself in the drive-through in the wee hours of the morning. Beware!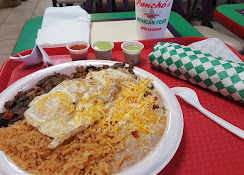 It also feels like a trip down memory lane when I pull into the White Lakes Shopping Mall parking lot. It brings back memories of being five years old and being drug around the mall by my mom while she shops for hours and I hide inside of the clothes racks. Ahh, the good old days!